GENERICSENS 2.0 COLLABORATION /
…is a multi-sensory fashion/photo/video project developed by award winning Danish Fashion Designer/Video Artist JENS LAUGESEN in collaboration with Belgian Video/Photographer Jean François Carly revisiting a long-standing partnership going back to the launch of Laugesen's brand in the early 00s.
The collaboration project references the iconic 'straight up' photography style developed by i-D magazine in the 70s. The photo style was used by Jens
Laugesen and his close collaborator Alastair McKimm when creating line-ups and documenting all design and styling facets of the collection development process.
The front/side/back format references the fitting mirrors that the legendary Parisian couturier Madeleine Vionnet used to document her couture garments in the 30's.
CONCEPTUAL GLITCH /
The GENERICSENS 2.0 collaboration project will launch in London Fashion Week as a digital presentation, paying homage to the gender-fluid nature of the eponymous brand's hybrid design thinking and the unisex GENERIC SEN'S brand designed for a unisex Japanese and international audience.
The collaborative project documents iconic hybrid design pieces from the Jens Laugesen design archive in analogue/digital video and photography outcomes.
The use of three iPhone recordings for the digital triptych film reflects the designers love for slice cutting garment, concept and image as a conceptual way to explore different facets of the silhouettes.
The digital re/deconstruction glitch style, developed in collaboration with editor Maxim Young, is an evolution of the old school VHS' pixel winds' style that the designer discovered during the FAITH IN CHAOS film collaboration with Nick Knight for SHOWstudio in 2004.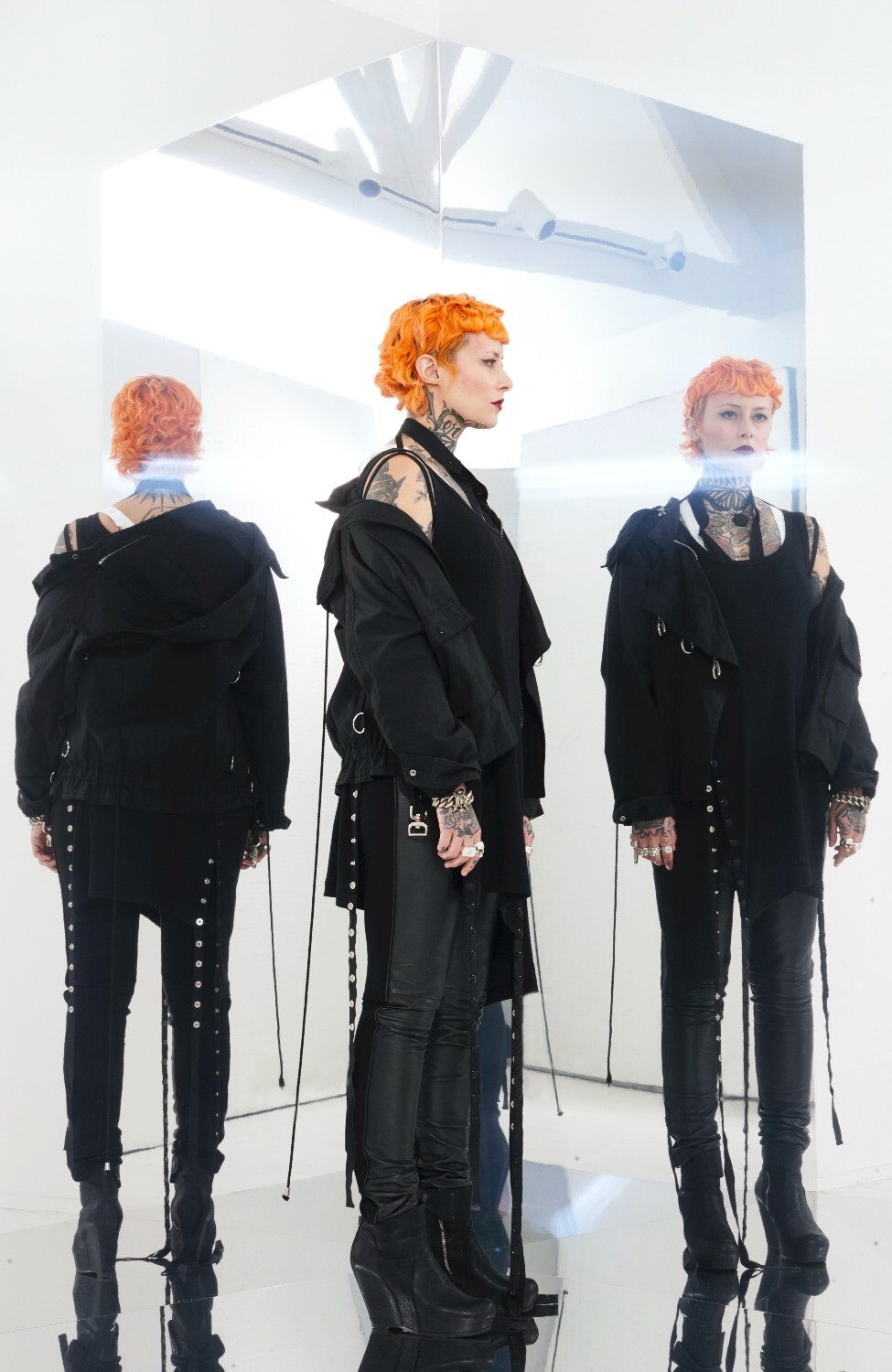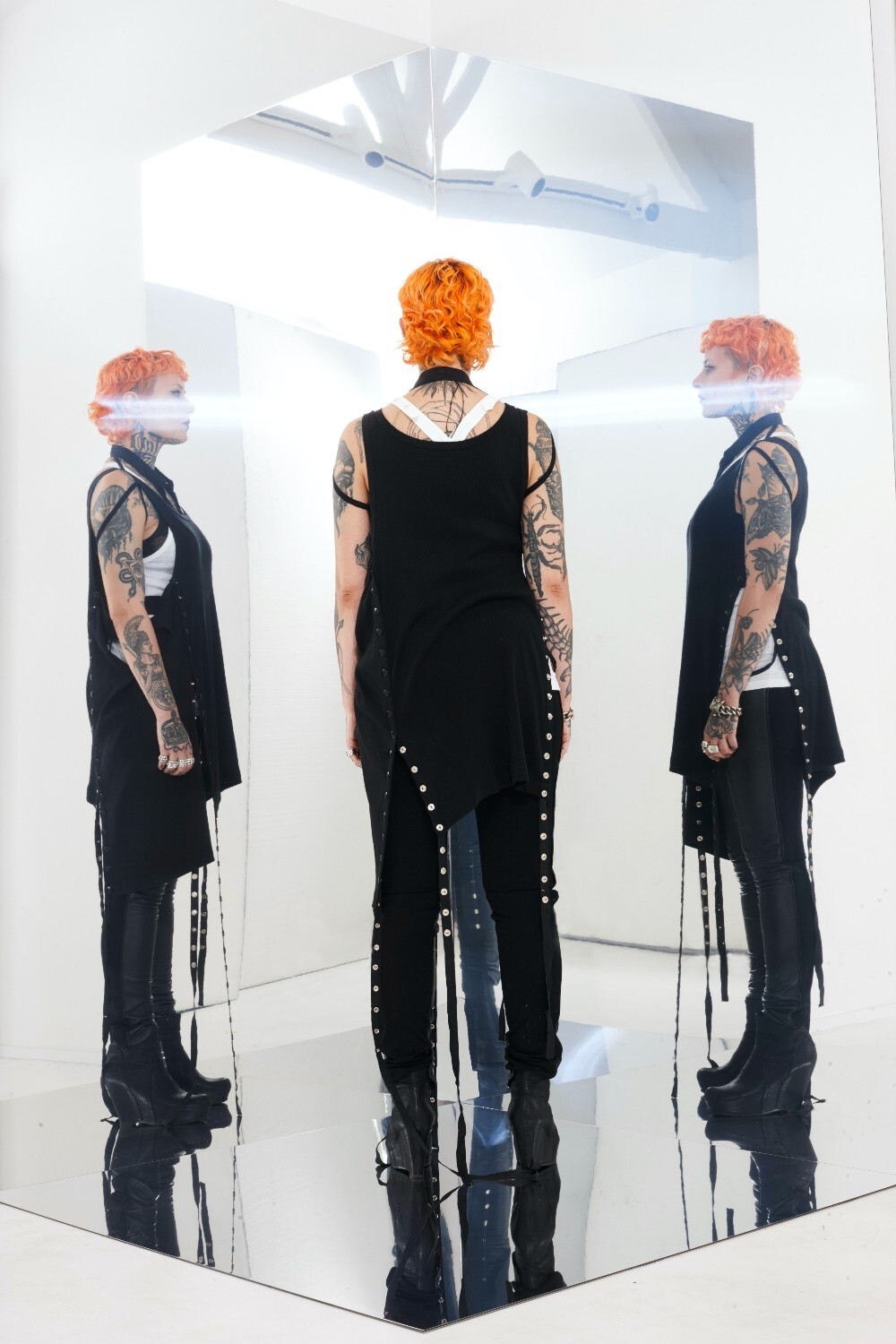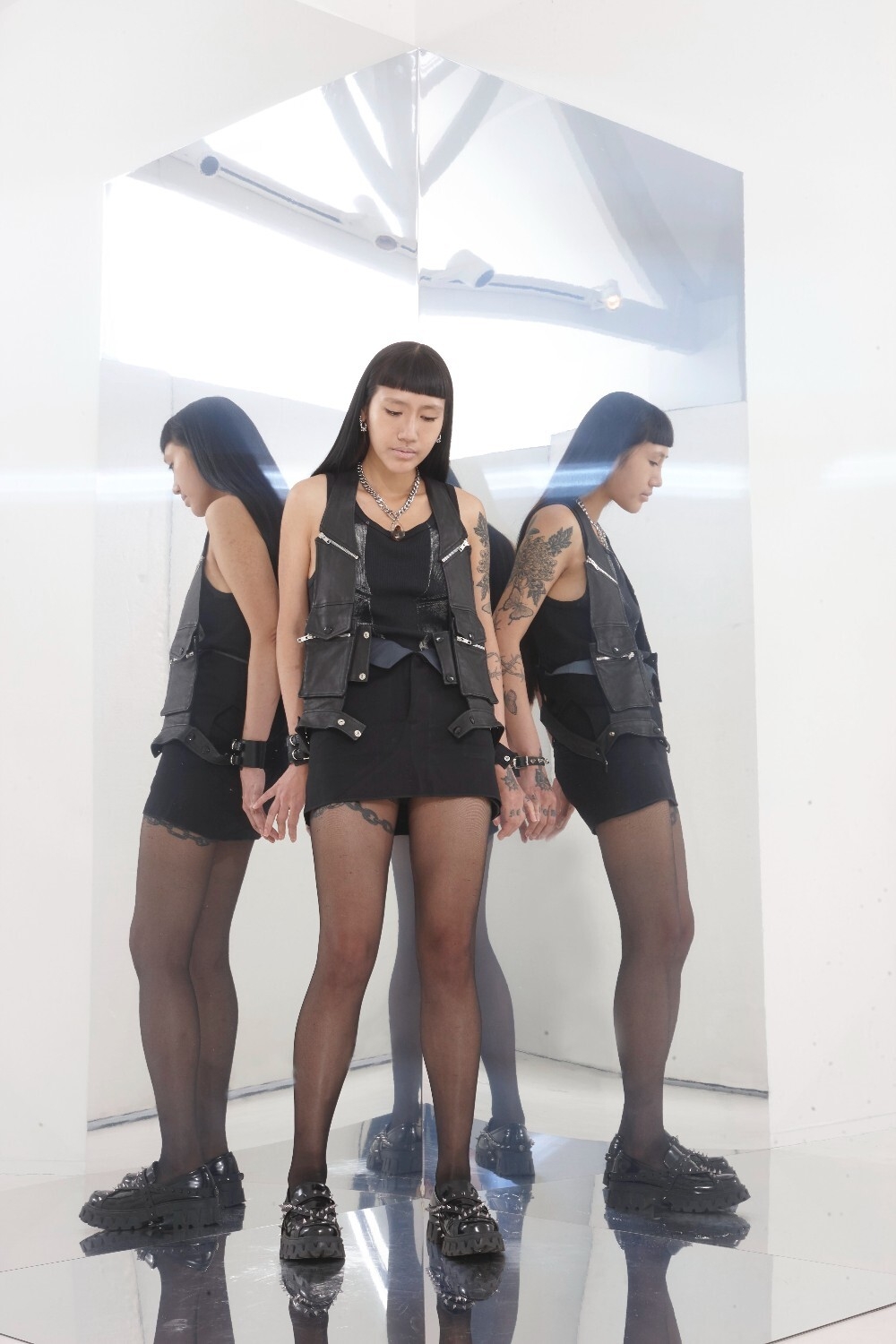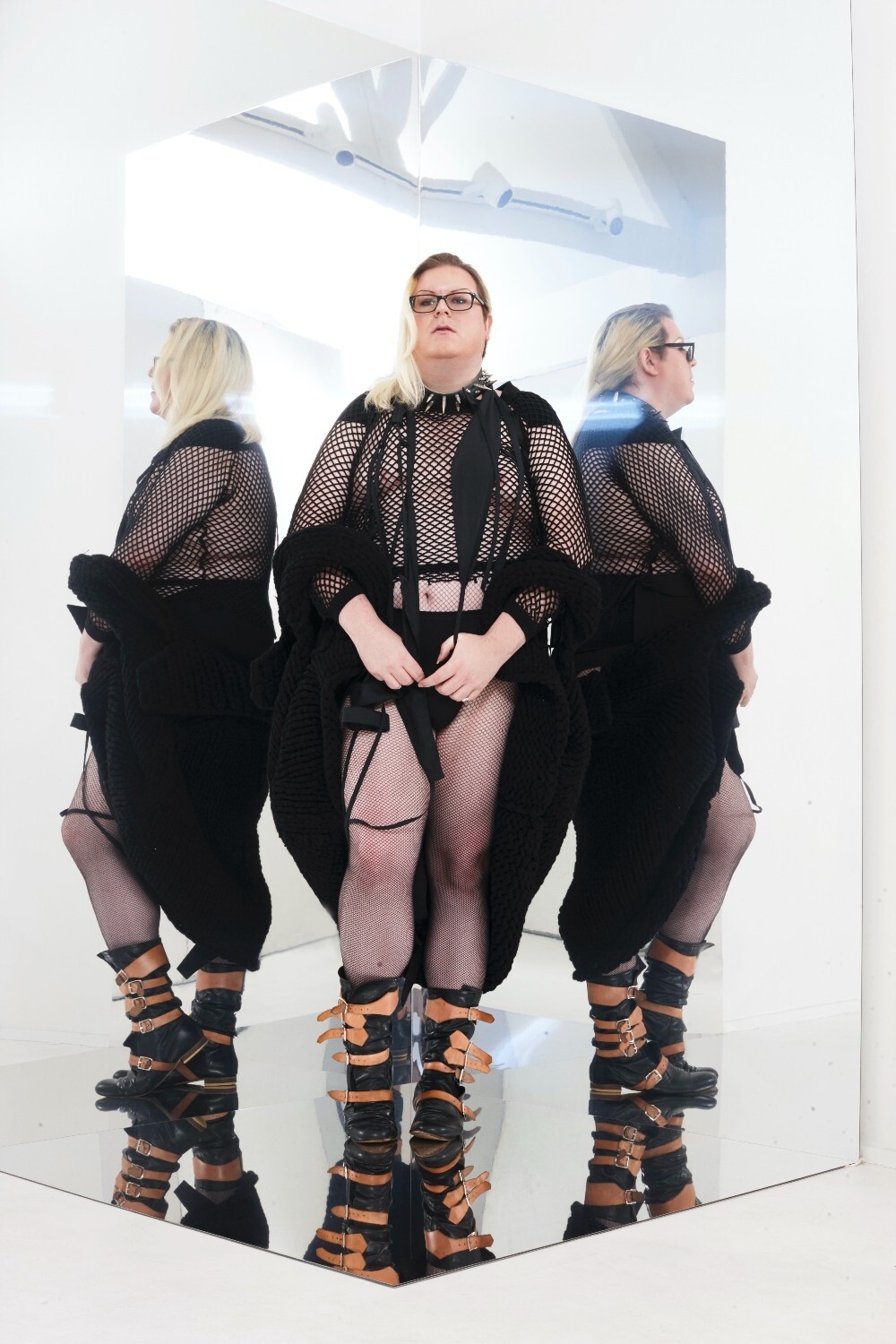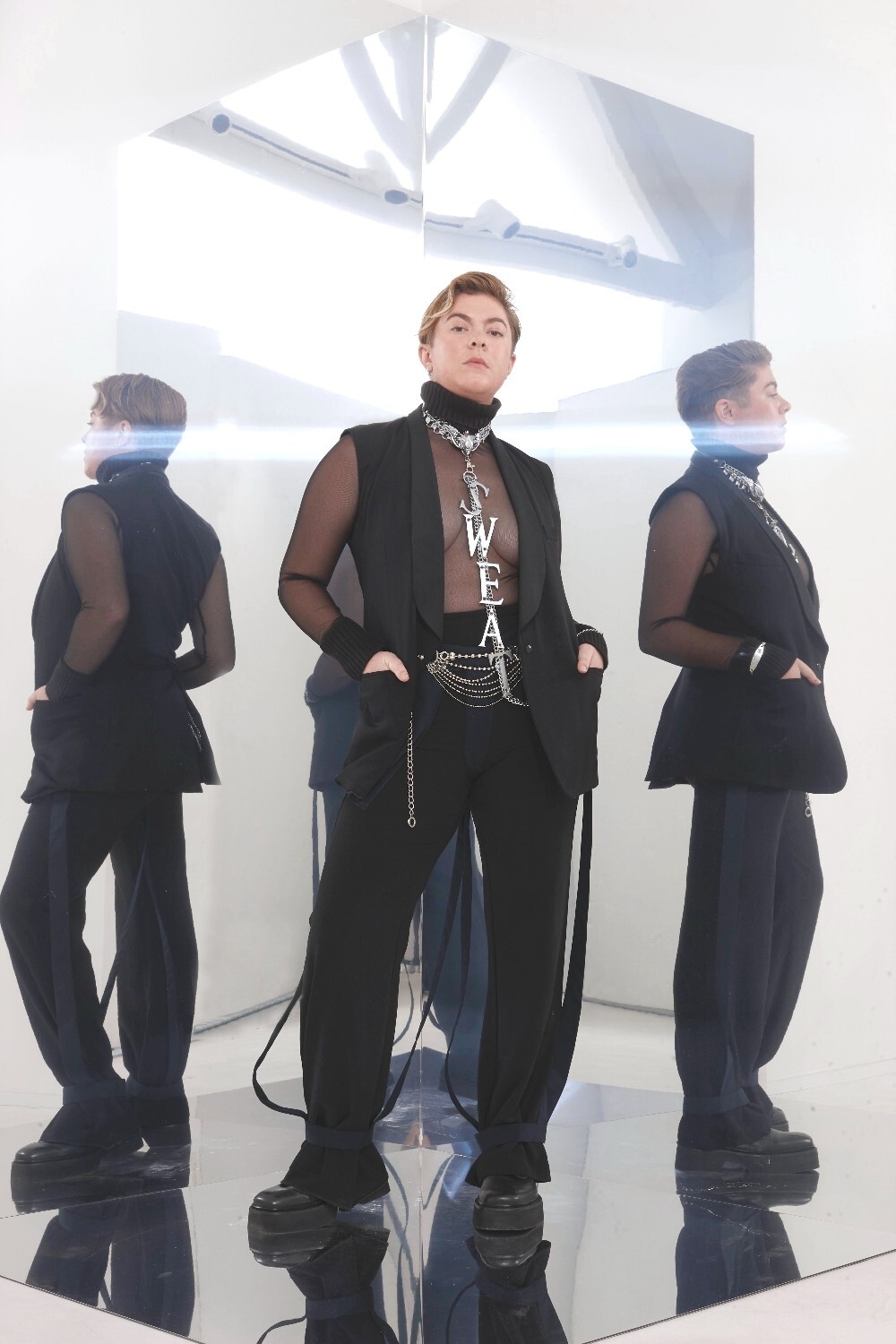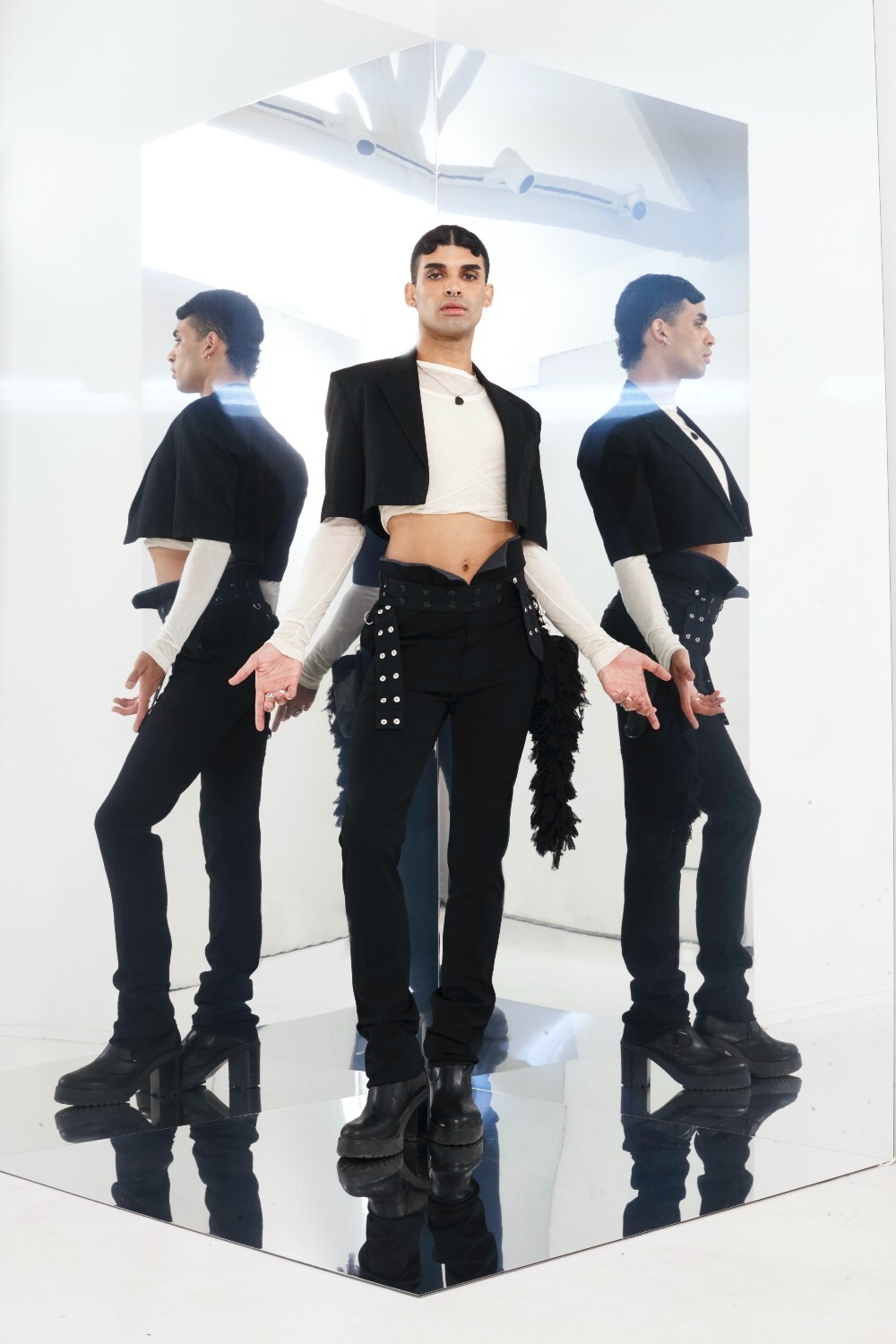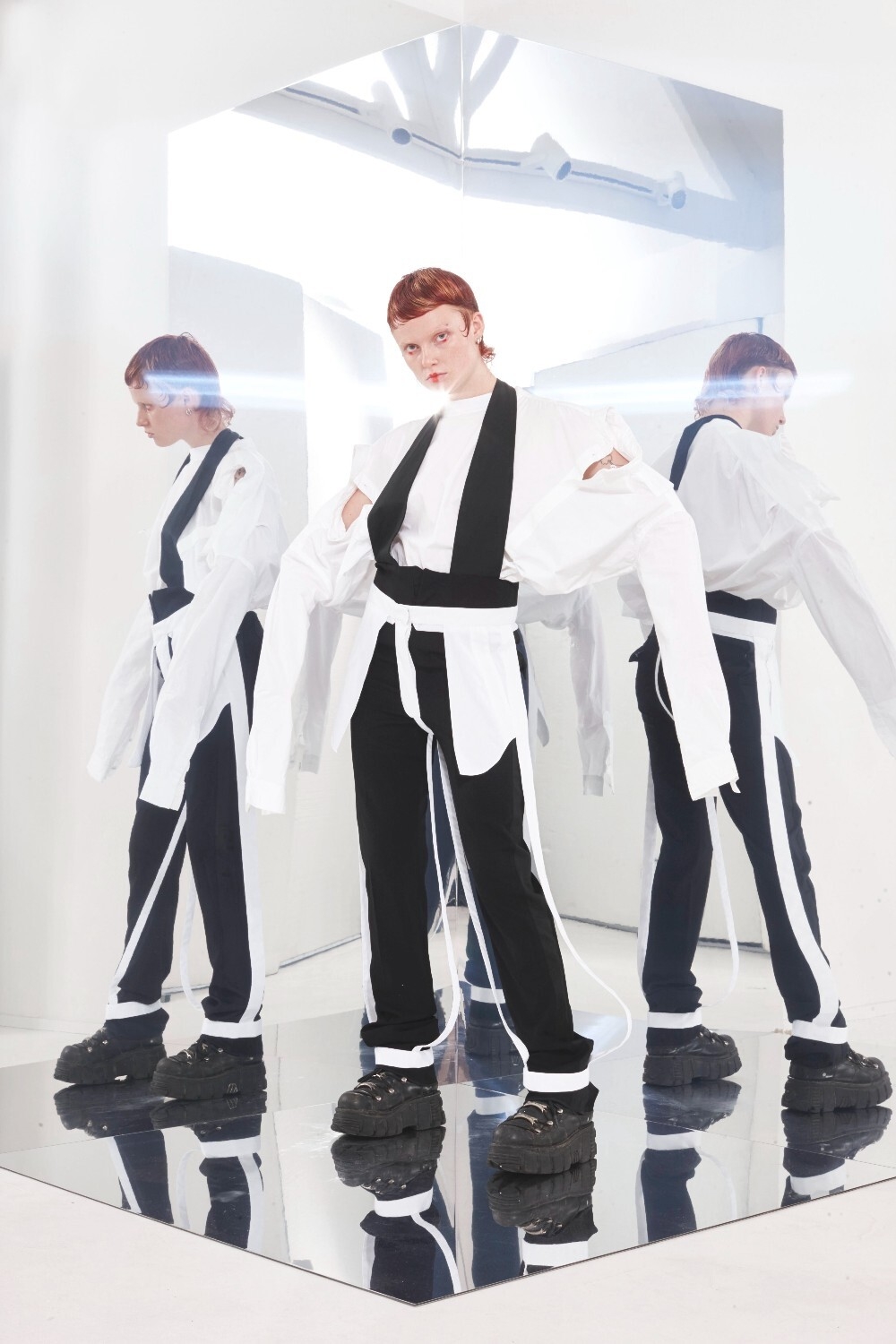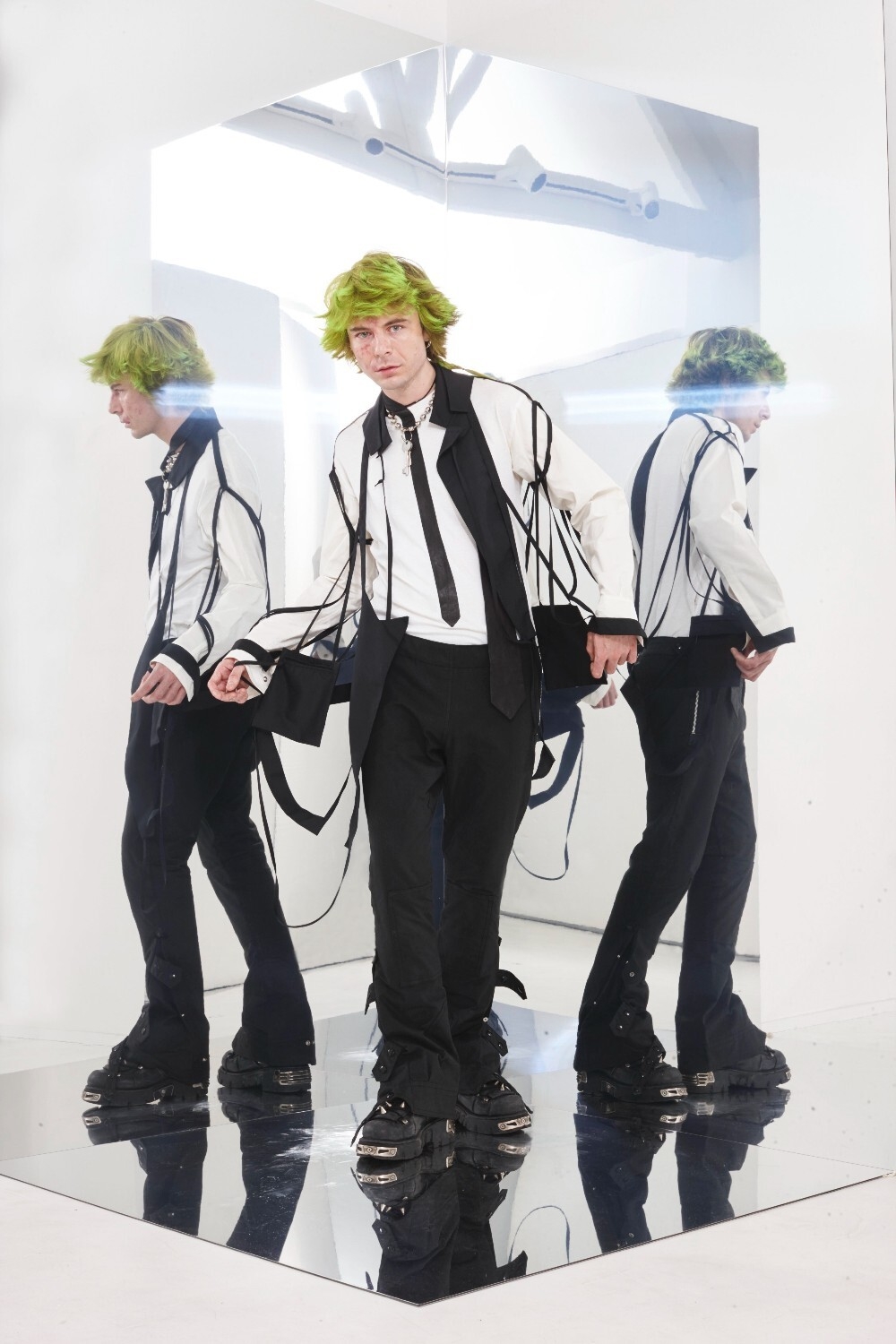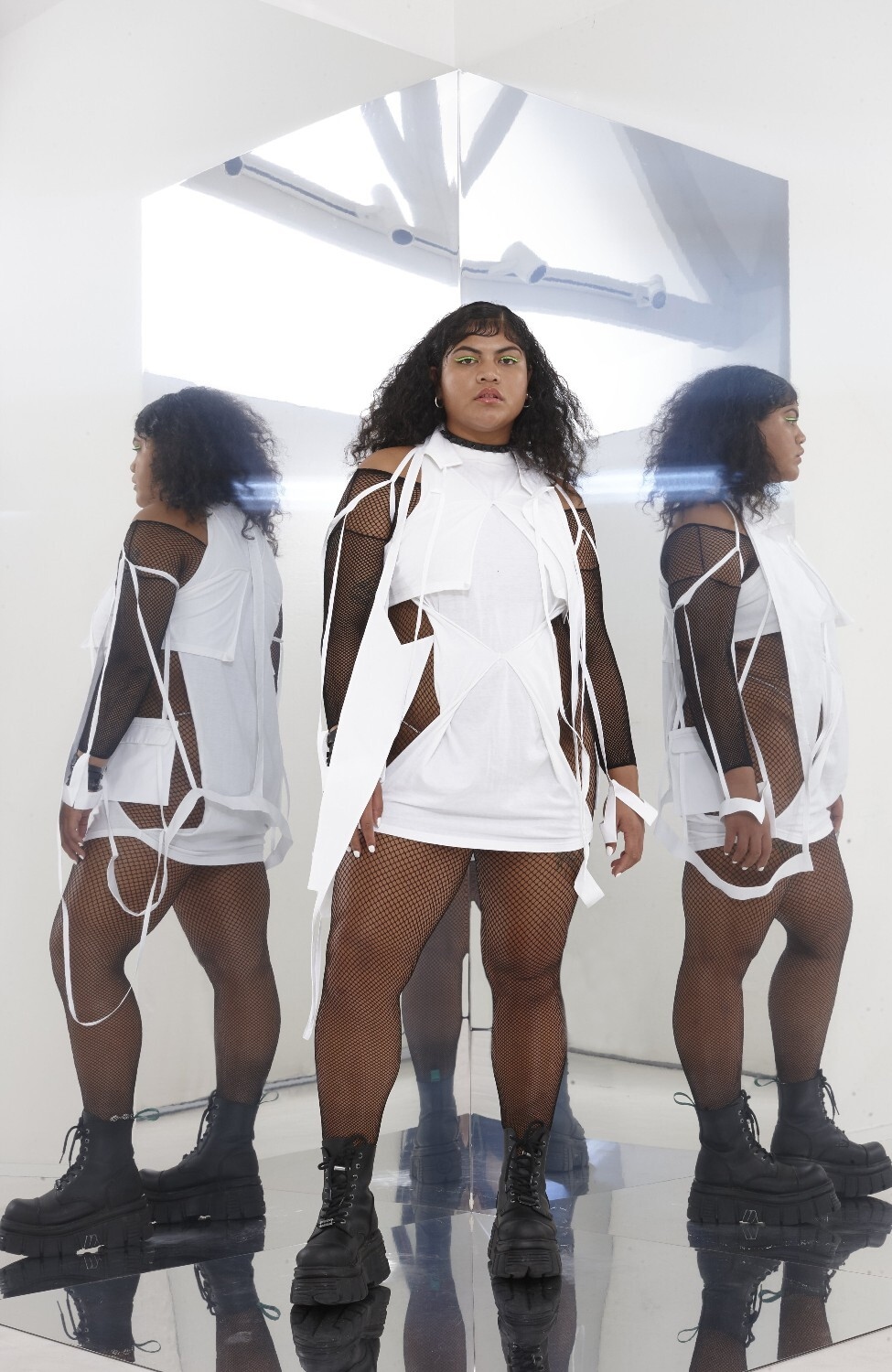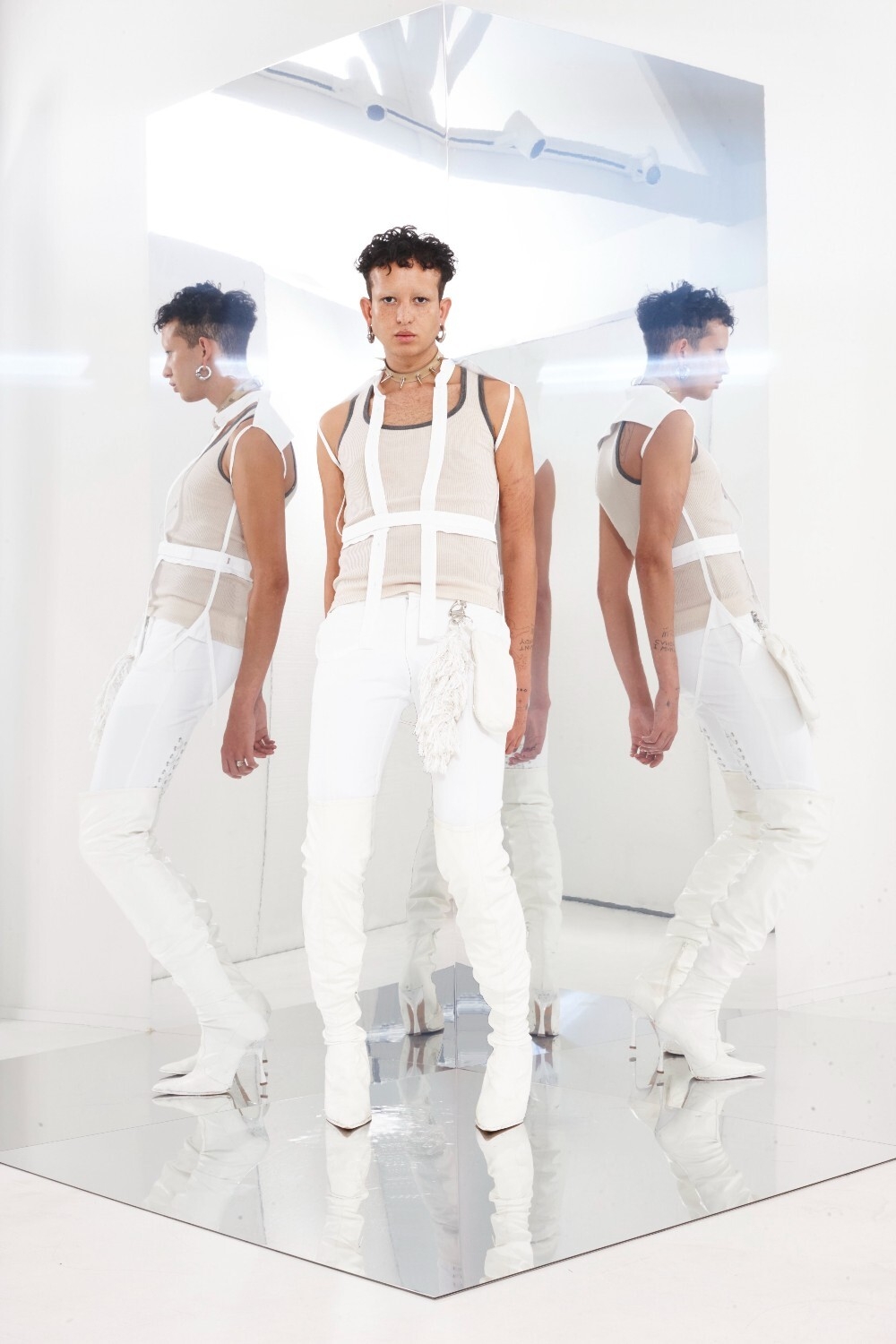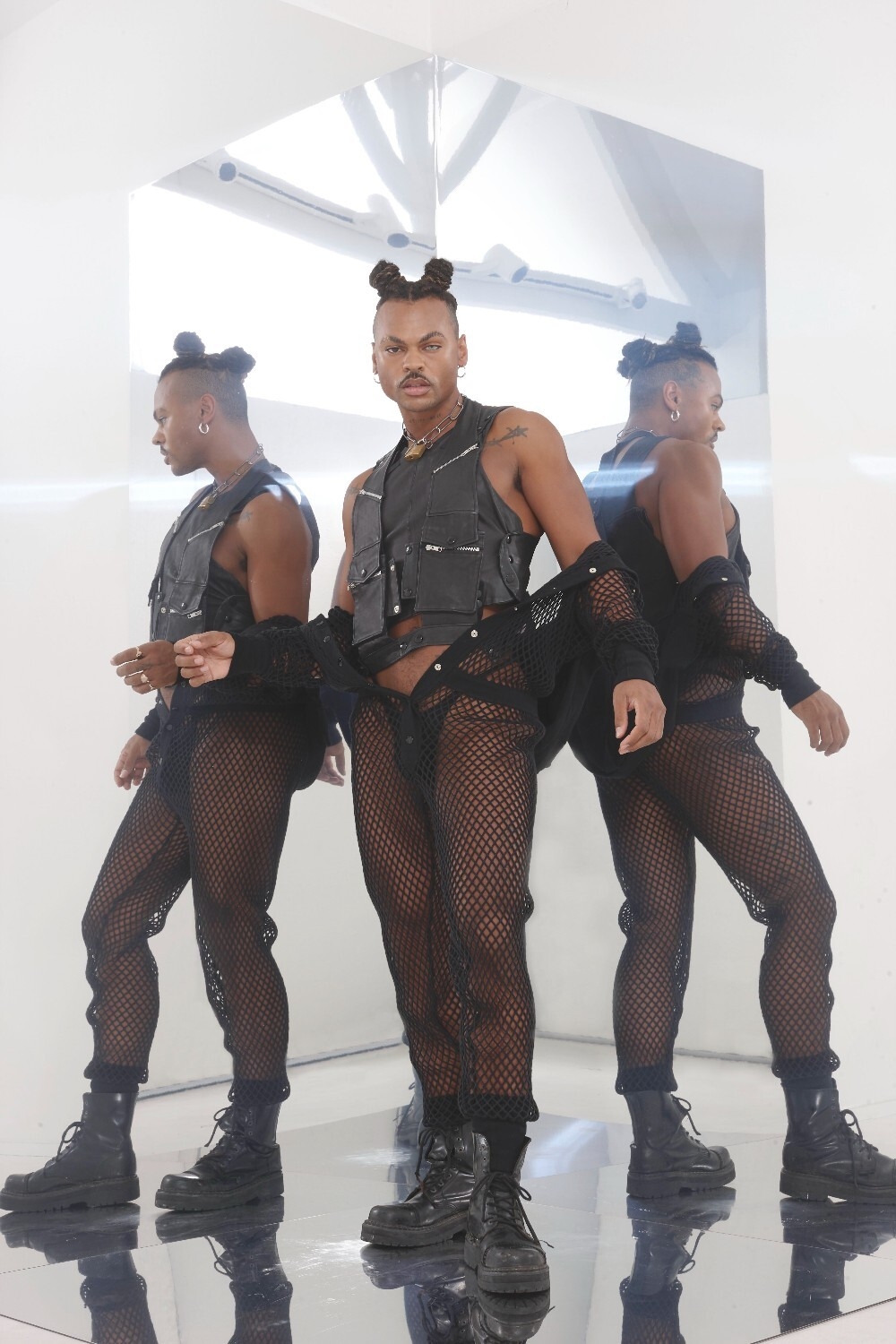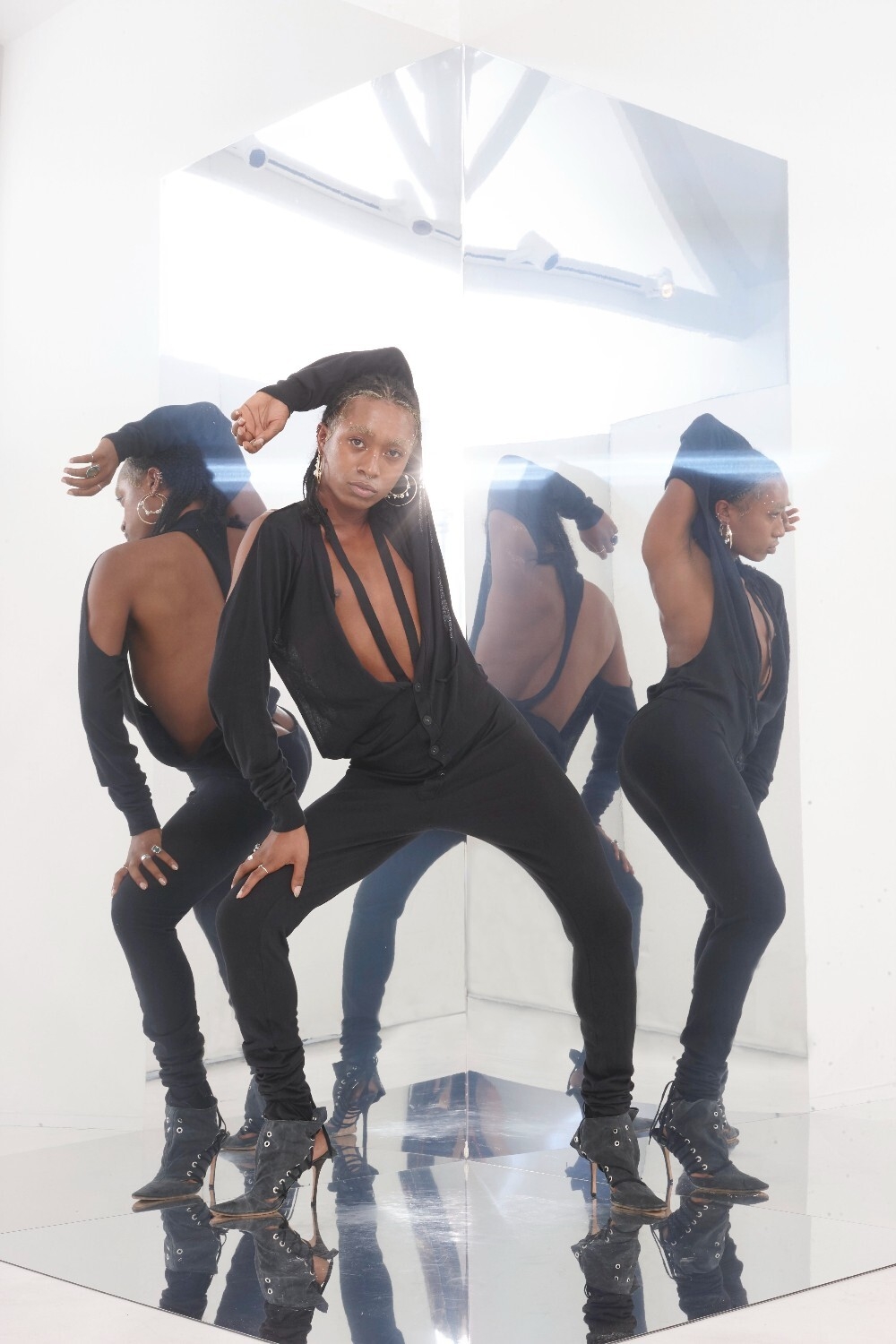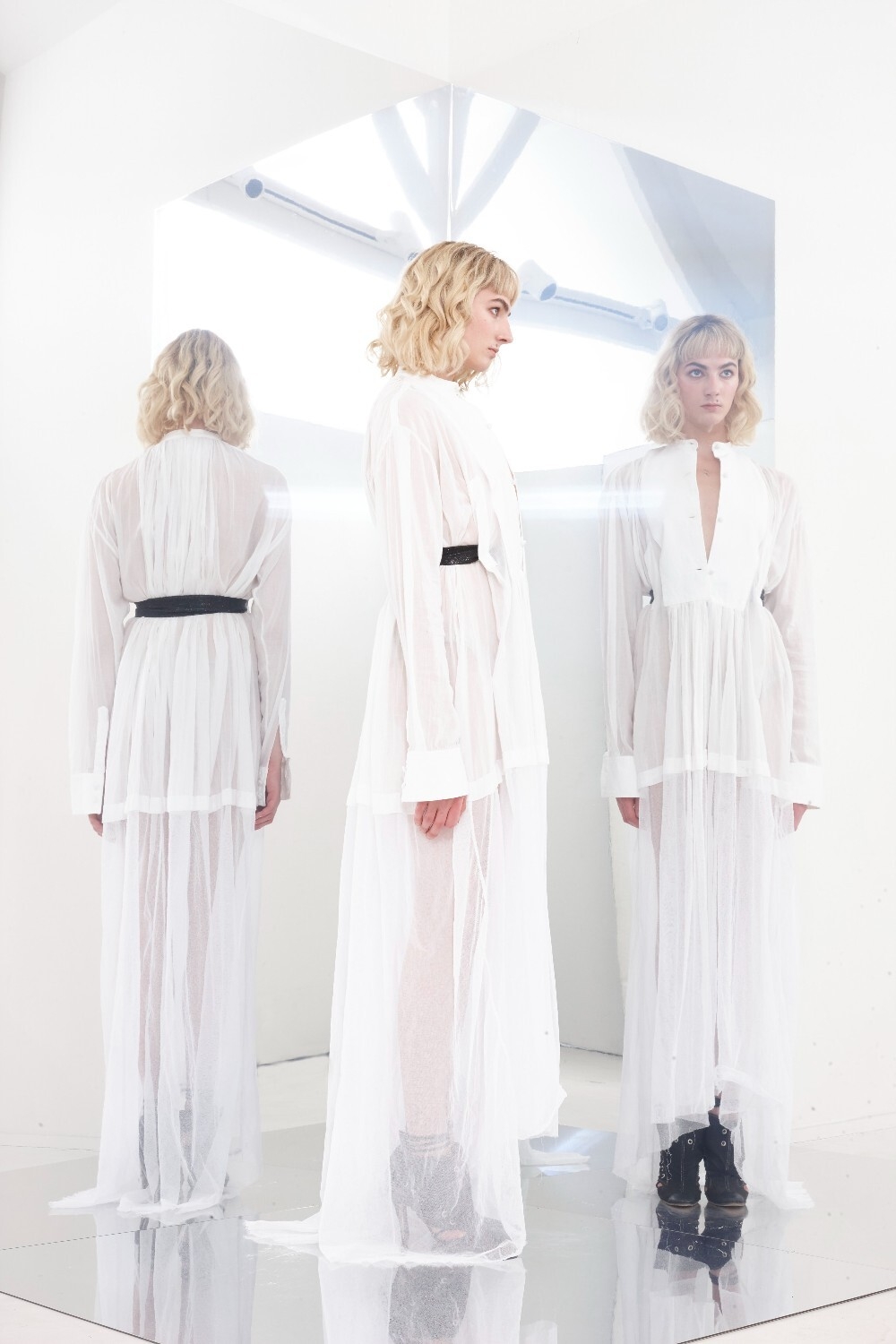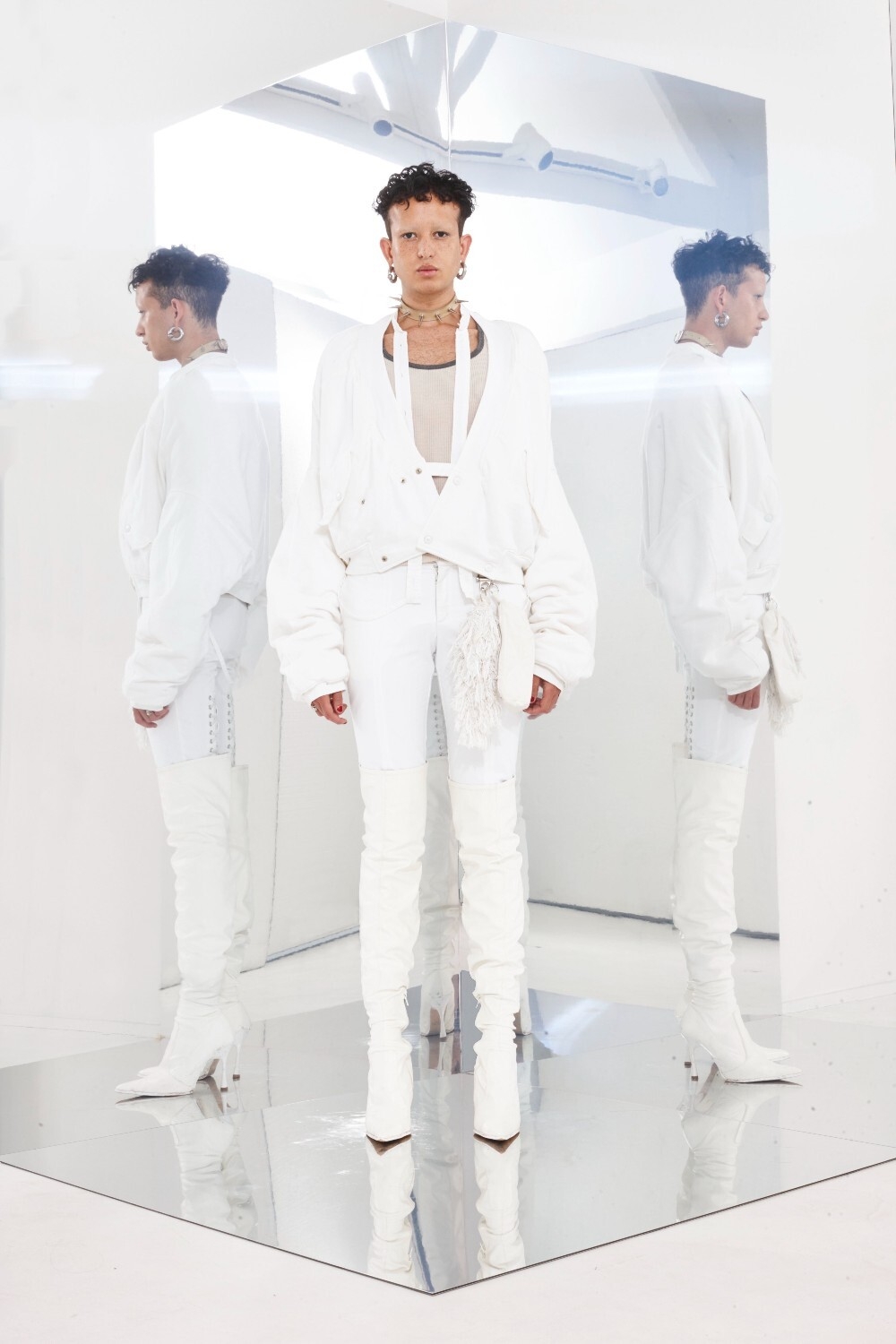 VIRTUAL GALLERY /
For the best viewing virtual exhibition on SIILK GALLERY, we advise you to use a chrome browser with high bandwidth internet access and not use the guided tour option as it will prevent the 3 embedded videos in the gallery from playing. If the images are slow to upload, we recommend waiting a couple of minutes before re-launching the virtual gallery exhibition.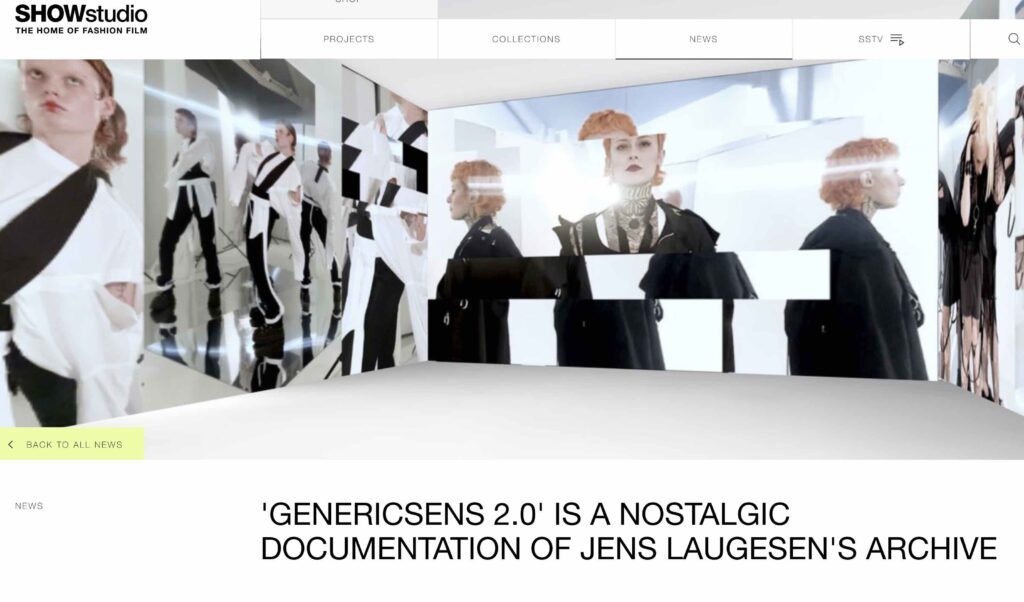 LFW  Presentation / Q&A w Steve Salter
September 18 2021 / February 18 2022
GENERICSENS 2.0 @ SIILK Gallery /
September 18 2021 / March 18 2022
ARTIST / 
Samantha Togni / @samantha.togni / @theonlyboudica /
Wax Wings / @waxwingsofficial /
Lewis G. Burton / @lewisgburton /
Emily Crooke / @emilycrookedxo /
Samuel Friberg / @samuelfriberg /
Riccardo Palmerani / @Riccardo_palmerani /
Jean Ocidio / @jeanocide /
Sweat / @sweatmother /
Aaron Porter / @justaaronporter /
Ally / @babygyalally /
Sakeema Peng Crook / @sakeemathecrook
Virgil WInther Knudsen / @localboytoysupportpage.comm /
Ruoyi / @d1 models / D1LON /
Josephine Jones / @josephinejonessdiary /
TEAM /
Fashion / @JENS_LAUGESEN_OFFICIAL
Creative Direction / Fashion / Jens Laugesen /
Film / Photography Director / Jean Francois Carly /
Film Editor / Maxim Young / Gorilla Editors /
Music / Rome by Danny Passarella / Samatha Togni /
Styling / Sara Dunn /
Grooming / Kentaro Kondo /
Casting / Samantha Togni Boudica / Jean Francois Carly /
Creative Director Assistant / Claudia Ramos /
Photo assistants / Alex Forsey / Ron J Baron /
Film Editor assistants / Biki Gurung / William Bower /
Styling Assistants / Emilia Fischelt / Naomi Fracassi /
Digital Exhibition Curator / Claudia Ramos /
Virtual Exhibition / Daniel Peace / SIILK GALLERY /